About Us
Silver Lining Detail, llc was founded in the spring of 2005, with the mission of providing a superior automotive detailing service with unmatched customer care. Matt Williams, a 2003 graduate of Franklin University, holds a Bachelor of Science in Business Administration. He is married to Sheryl Williams, whom are proud parents of Sidney and Colton.
With an endless quest for excellence and perfection, Matt has traveled across the country to attend some of the most prestigious training programs in the industry. Matt has even had the honor of working alongside a group of elite Detailers selected from around the globe to help detail
Air Force One (SAM 970)
in 2008, and then again in 2011.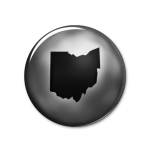 Silver Lining Detail developed their own mobile detailing units to be as efficient as possible. These completely self-contained "rolling detail shops" have the ability to come to your home or office and detail your vehicle right onsite without the need for external water and power sources. In addition, the Silver Lining team has put in countless hours of product testing and have incorporated many "green" eco-friendly products and processes to ensure each vehicle receives the best car care experience on the market.
We look forward to serving you.
Testimonials